Hawaii Scuba Diving Vlog on YouTube!
808-224-7857
Honolulu, Hawaii
Vlog Scuba diving in Hawaii playlist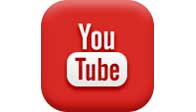 Experience the day of your tour all over again or check out the Vlog highlights on our past Hawaii scuba diving tours.
See the excitement for yourself and discover the adventure of exploring the tropical waters in Honolulu Hawaii through our YouTube vlog channel. Find out why our Hawaii Scuba diving tours are the best!