Oahu Dive Tours, Scuba Diving In Honolulu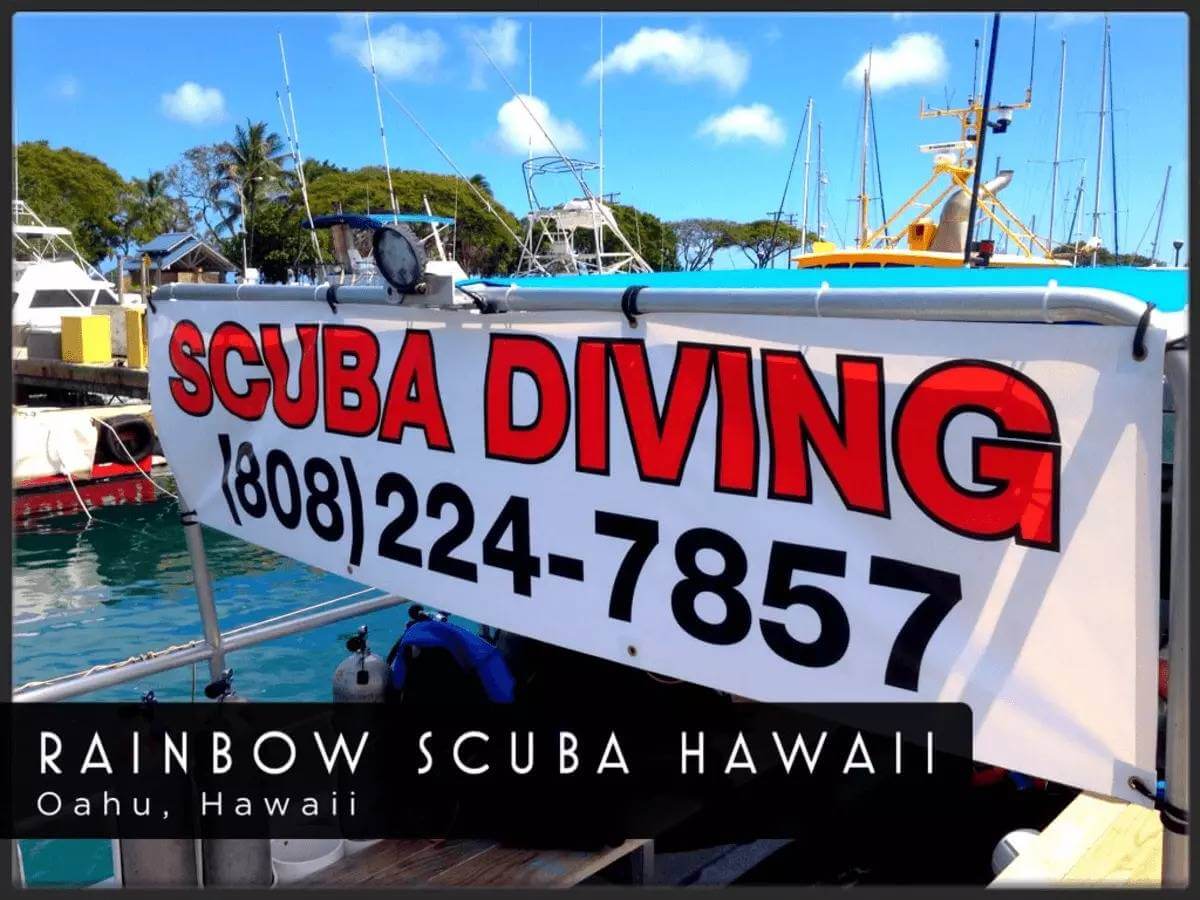 We offer the best scuba diving tours in Honolulu. We feature beginner first time scuba diving, PADI scuba certifications and in addition shipwreck exploration for certified divers. The cost of SCUBA diving with us is the lowest in Honolulu! Try SCUBA diving in Honolulu and above all, conclude for yourself why diving with Rainbow Scuba Hawaii is amazing!
Why SCUBA Dive with Rainbow Scuba Hawaii?
We often are asked about our Honolulu scuba company or dive shop in Oahu. As the owner/operator of our Oahu dive boat, we limit our group sizes to no more than 6 on-board. It's a unique dive boat in Honolulu because of this. Most boats bring out group sizes of 20 - 30 on-board. Why dive with a Honolulu scuba company that doesn't own a boat or uses a cattle-maran jammed full of 30 divers? Smaller size groups equate to increased safety and greater fun!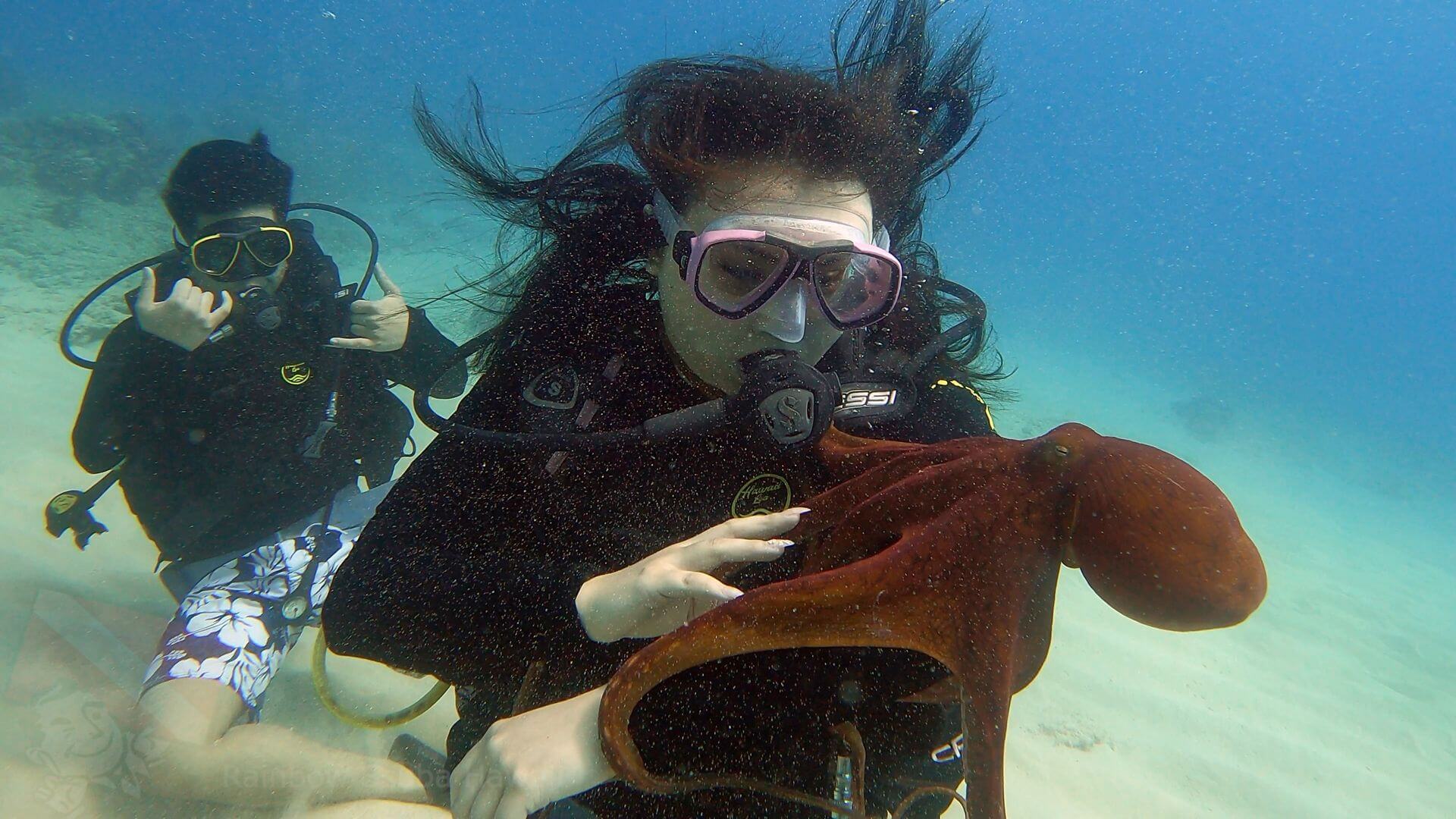 Our PADI Instructors have been scuba diving in Honolulu seven days a week for over 20 years! Local knowledge of the Hawaiian dive sites is crucial if you want to encounter marine life. Most importantly, our experienced instructors have a 100% Safety record, ensuring a safe, fun underwater adventure in Hawaii. In conclusion, by working from our private dive boat and not a true dive shop, we ensure you the lowest scuba diving cost and no pressure of buying scuba gear.
First Time SCUBA Diving In Honolulu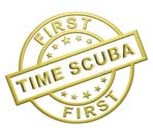 We are now offering first time scuba diving tours in Honolulu. Have you always wanted to try scuba diving? Experience the Discover Scuba dive tour on your HYawaii vacation! No prior experience is required to try scuba diving in Honolulu today! Our introductory scuba lessons will enable you to enjoy diving safely to a depth of 40 feet. Our scuba instructors will guide you on 2 dive sites for approximately 30-50 minutes on average. Try Honolulu Scuba Diving for only $150 per person.
Certified SCUBA Diving In Honolulu
Shipwreck and Reef SCUBA Diving Combo, SCUBA dive tour in Honolulu for certified divers only.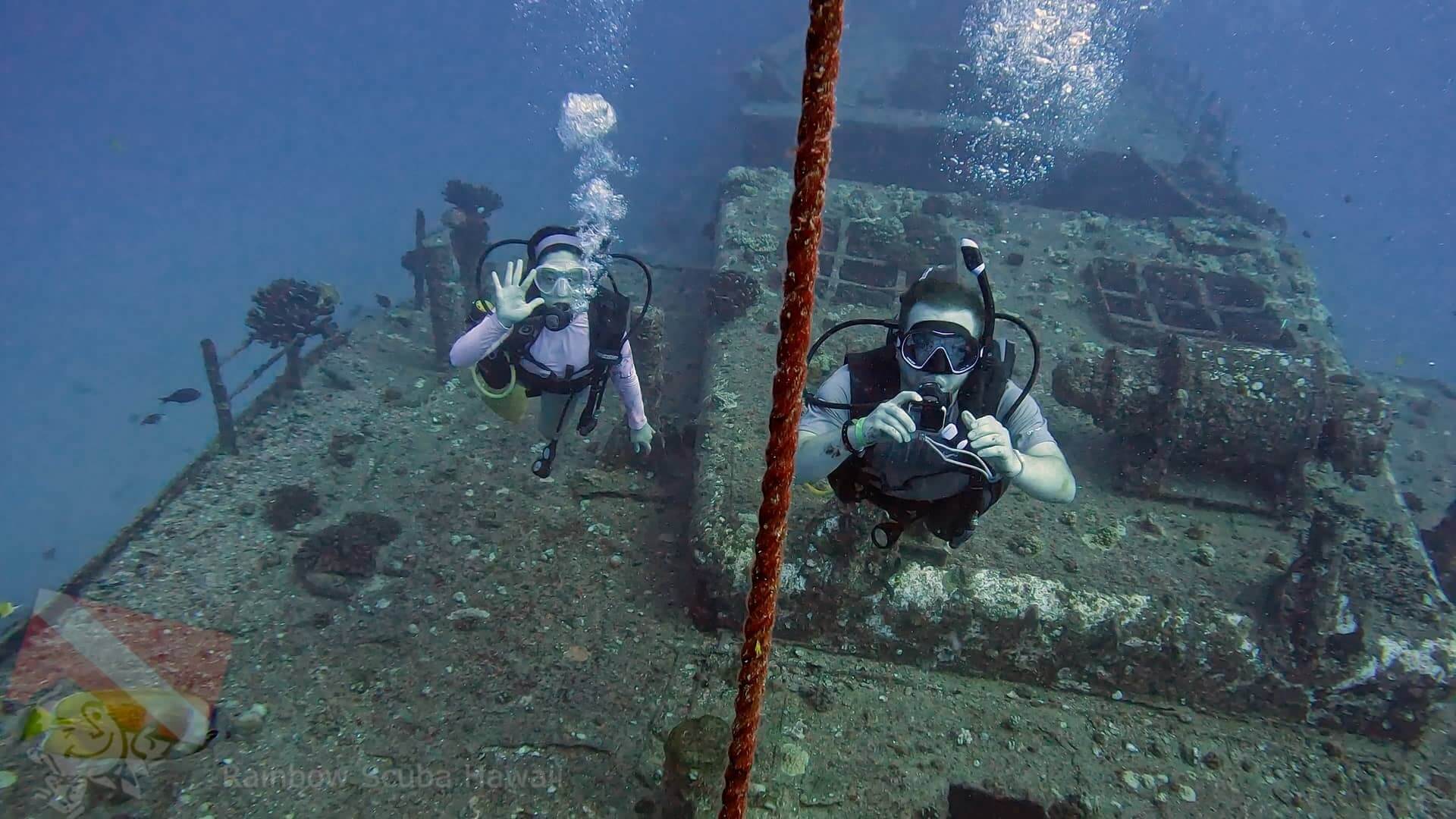 Our certified divers will definitely enjoy exploring the Sea Tiger shipwreck on our daily scuba diving tours in Honolulu. The shipwreck and reef combo tour is truly the best dive two dive sites available here in Honolulu. These dive locations are great for underwater photography and most importantly, amazing encounters with marine life. Price includes 2 dive sites, shipwreck followed by a reef location and all required scuba dive equipment.
Private Waikiki Turtle Snorkeling Tours
To encounter Hawaii green sea turtles without scuba diving, we offer private boat charters at Waikiki's Turtle Canyon reef.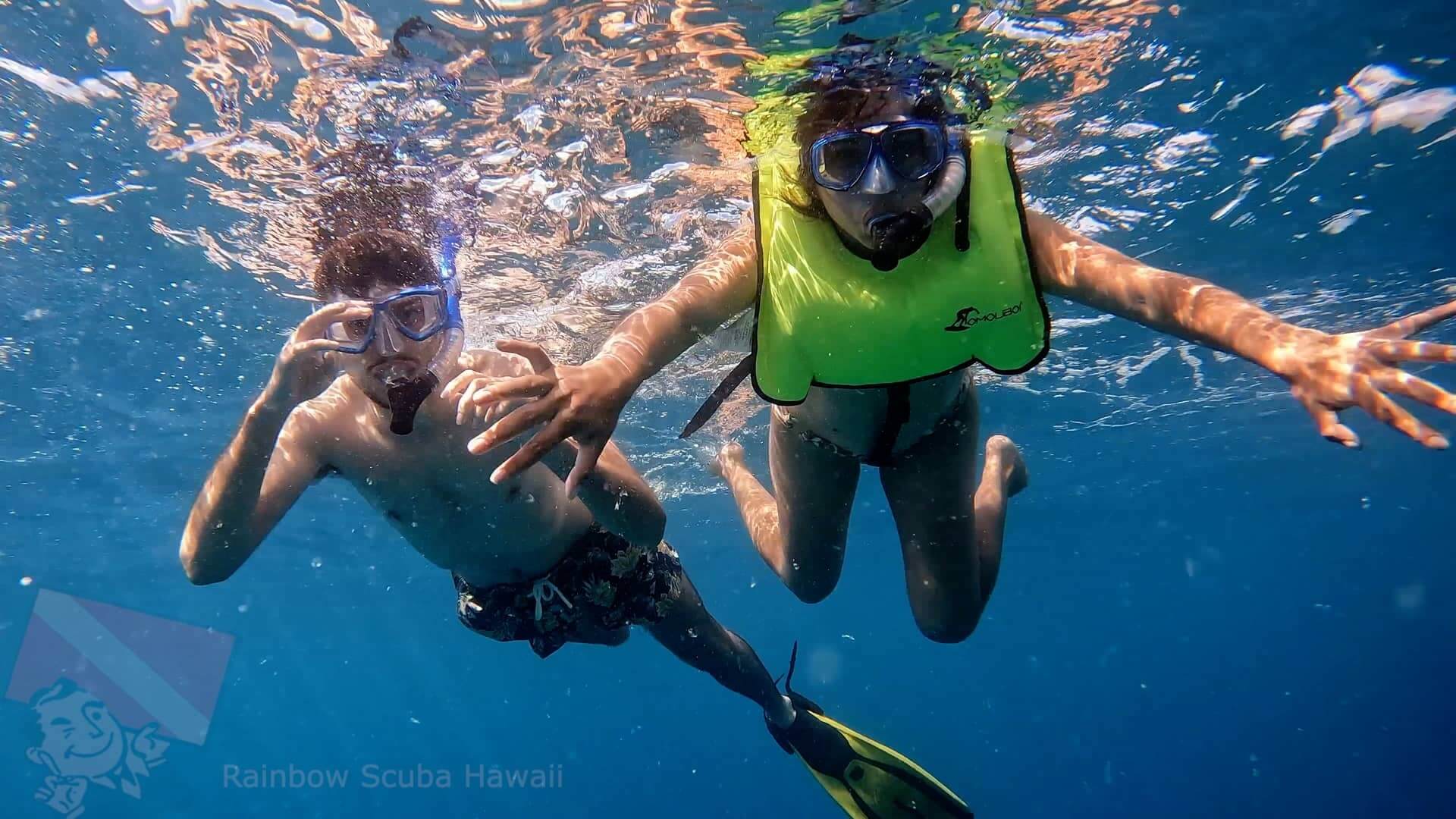 Located next to the famous Diamond Head crater is Waikiki's Turtle Canyon reef. You will snorkel with Hawaiian green sea turtles and numerous species of Hawaiian fish. Fun snorkeling and a fantastic time for the entire family! The Private Snorkel Boat is exclusive use for up to 6 passengers.
Best Scuba Diving In Honolulu
Hawaii is know for surfing and honeymoons but certified and first time divers can experience the best SCUBA diving in Honolulu. Rainbow Scuba Hawaii has daily dive boat charters for Advanced or Beginner SCUBA divers and now even Snorkeling tours.
Enjoy SCUBA diving on the best shipwrecks and reefs in Honolulu. Safe dive sites for the entire family, both certified as well as first time divers from our private dive boat. Enjoy diving the diverse reefs found here in Honolulu with our team of professional scuba instructors.
Article Updates, Scuba Diving In Oahu
Interested in seeing what happens on our first time SCUBA or the advanced shipwreck dive tours? Enjoy from a selection of past SCUBA diving tours in Honolulu on our blog and some of our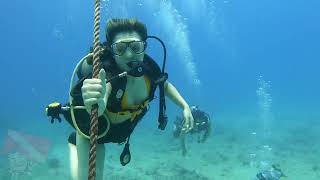 July 13, 2022, 9:30 AM HST in Honolulu, HI. Scuba dive with Hawaiian green sea turtles in Honolulu. "First time scuba dive requires no previous experience, safe easy fun for the whole family. Our Scuba diving lessons are safe, easy and fun experience. The scuba diving tour is something they will remember as the highlight on vacation in Honolulu.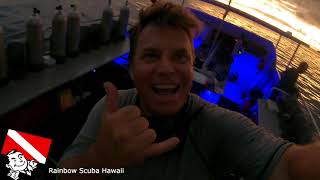 October 30, 2021, 9:30 AM HST in Honolulu, HI. We have often been asked "Are there any shipwrecks in Hawaii?". Yes, and likewise, some are available for recreational scuba diving exploration, the most popular being the Sea Tiger shipwreck. Although there are other shipwreck located in Hawaii few are as fun or easy to dive as the Sea Tiger wreck.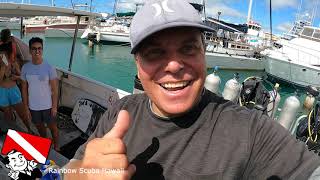 October 29, 2021, 9:30 AM HST in Honolulu, HI. The number question we are asked is "Can i try scuba in Hawaii without certification?". Yes, the Discover SCUBA diving tour here in Honolulu is for first time divers with no prior experience. A great beginner scuba dive tour the entire family will enjoy together on vacation in Honolulu.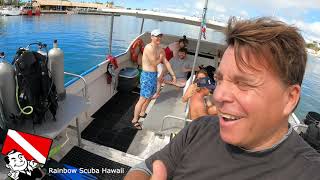 October 27, 2021, 9:30 AM HST in Honolulu, HI. Understanding the dangers and risk associated when scuba diving in Hawaii. Scuba diving safety when encountering Sharks, Moray Eels and Barracuda in Hawaii. Many perspective first time scuba divers ask "Is scuba diving in Hawaii dangerous?". Hawaii is one of the safest locations to try scuba diving in the world.