About Us Rainbow Scuba Hawaii Information
Information about us - Rainbow Scuba Hawaii
We are located on one of the beautiful Hawaiian Islands, Oahu. With a fantastic variety of Honolulu Sea life and abundant Hawaii shipwrecks to explore, we are striving hard to provide you with the best Hawaii scuba diving tour experience Honolulu, Hawaii has to offer!
We have been scuba diving on the island of Oahu for years, seven days a week, 365 days of the year because your Hawaii scuba diving vacation is our top priority! Why go with a dive guide who just moved to Hawaii? Dive with experienced dive professionals who know the sites and have dove Hawaii for years!
We are a PADI scuba certification training facility and ensure a safe and exciting Hawaii scuba diving and PADI Scuba training experience. Your Hawaii PADI certification and Honolulu scuba diving shop, RainbowScuba.com!
Rainbow Scuba Hawaii Dive Instructors
Charter Boat for Hawaii Scuba Diving
Unlike most of the dive companies on Oahu, We own and operate our Hawaii scuba dive boat! It's not some shared group or cattle boat that rushes you! We operate on our own schedule, not going at the same time as the other boats for a more private experience. This allows you to relax and enjoy your dive without 40 or more other divers crowded on the same shipwreck site!
Our 36' Catamaran, Hawaii dive boat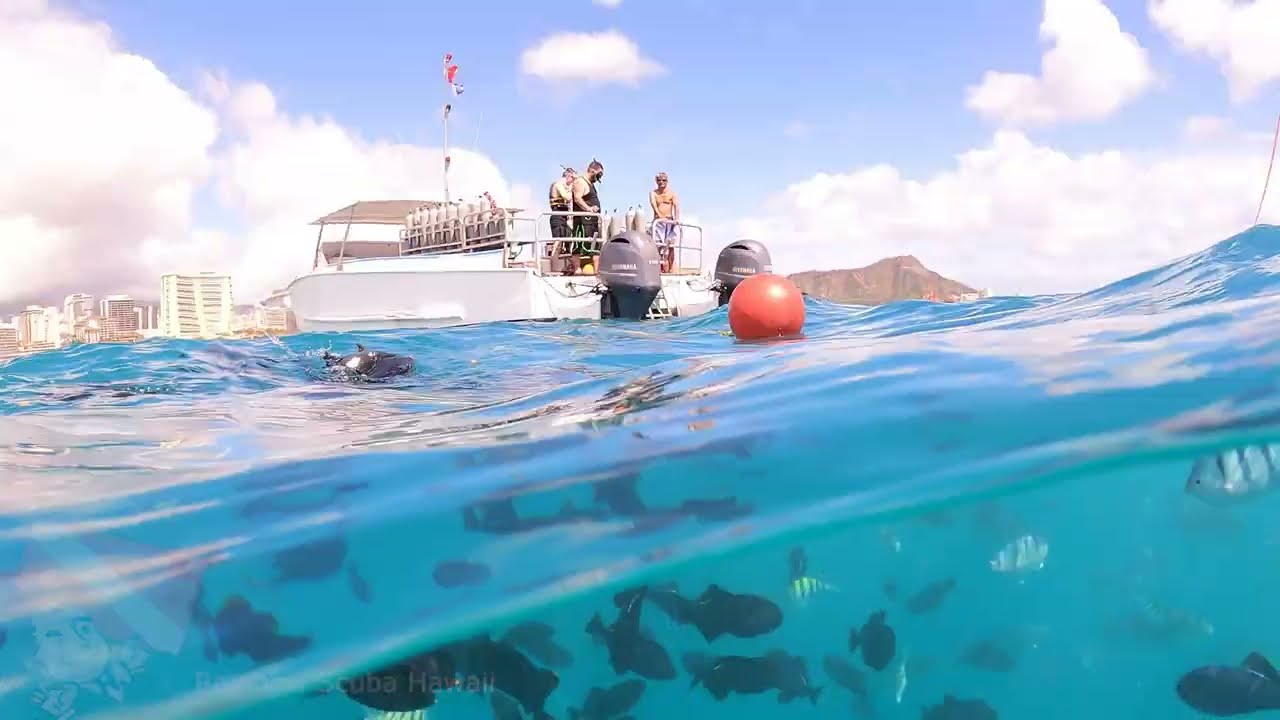 Custom built 36' x 14' catamaran for scuba diving group tours. Originally Coast Guard certified for 28 divers, We only take 6 or less scuba divers on our boat. Powered by twin 2017 Yamaha 150 hp engines.