Hawaii
PADI certification course

requirement, Honolulu scuba lesson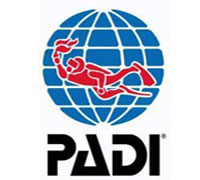 All our PADI certification Courses and PADI scuba diving lessons are taught in Honolulu, Hawaii by PADI (Professional Association of Diving Instructors) certified instructors, who strictly adhere to Safety and quality standards. Divers Alert Network insurance protection, (DAN) Student membership program for all entry level PADI scuba diving lessons & PADI courses in Honolulu, Hawaii.
View our Price page for list of Hawaii PADI scuba diving courses, certification, PADI scuba diving classes & PADI scuba diving lessons in Honolulu.
Also remember to check our Frequently Asked Questions for more information on scuba diving in Hawaii. Click on the link for more specific information on PADI certifications courses & Scuba diving lessons in Honolulu, Hawaii.
Now Available! Get the PADI e-card for your new or existing PADI certification.
Hawaii PADI Certification Courses as of January 01, 2018
(prerequisite: open water course)
(1) $600.00 Two Day PADI Advanced course
If you choose the 2 day lessons, we will do what we call double dip you at the second dive site. That means that we will do two 20 minute scuba dives at the second dive site, rather than one long scuba dive.
(2) $700.00 Three Day PADI Advanced course
This option gives you three days of scuba diving in Hawaii, completing 6 full length dives. You dive each site to the limits of your air consumption, or recreational dive limits. The sixth dive is a fun dive, since you will have completed the course by dive 5.
PADI Rescue Diver Course
3 day scuba diving course is open to Advanced Open Water Divers who either have completed the PADI Emergency First Responder Course, or have an equivalent first aid and CPR training certification. The course includes study materials, a pool session, lectures and an exam as required by PADI. Our course also includes four boat dives.
PADI Master Scuba Diver Course
This is the highest PADI certification level for non-professional divers that PADI awards. The PADI Master Scuba Diver rating denotes great achievement in dive skill proficiency and diving experience. This scuba diving certification is available to divers who have earned 5 Specialty ratings and successfully completed Rescue Diver training.
PADI Dive Master Course
This professional PADI certification course is open to adults with PADI Rescue Diver certification and at least 50 logged open water scuba dives. Because this course prepares students to work as a scuba diving professional, it is required that students have their own gear.
PADI specialty scuba diving courses, PADI certification
PADI Enriched Air / Nitrox Certification
$200.00 PADI Enriched Air / Nitrox Certification
This is a 1 day scuba diving course with approximately 3-4 hours of self study book time, An instructional video, and an exam and review of the information with an instructor.
PADI Wreck Diver Course
This 2 Day scuba diving course with 4 dives will prepare you in the procedures, techniques, problems and hazards of wreck diving.
PADI Deep Diver Course
This 2 Day scuba diving course with 4 dives to the depths from 18m/60ft to 40m/130ft while diving safely within the no-decompression limits.
PADI Night Diver Course
this 2 Night scuba diving course with 4 dives will prepare you with skills, knowledge, and techniques needed to safely participate in night diving activities.
PADI Peak Performance Buoyancy Course
A 1 Day scuba diving course designed to polish a divers buoyancy control abilities through knowledge development and practical skills practice.