Hawaii Snorkeling Tours, Honolulu, Hawaii 96815
808-224-7857
Honolulu

,

Hawaii
Snorkeling tour in Honolulu, Rainbow Scuba Hawaii
Experience the best snorkeling in Waikiki without breaking the bank. We're confident that you'll have a fantastic time and make some wonderful memories with us. At 12:30 and 3:00 in the afternoon, we take guests to the Turtle Canyon reef near Waikiki. For your Honolulu, Hawaii snorkeling excursion, we also provide the snorkels, masks, and fins.
Group Boat $85 (per persom)
Reservation best Snorkeling Tour
40' Group Tour Boat
Snorkeling in Honolulu With Sea Turtles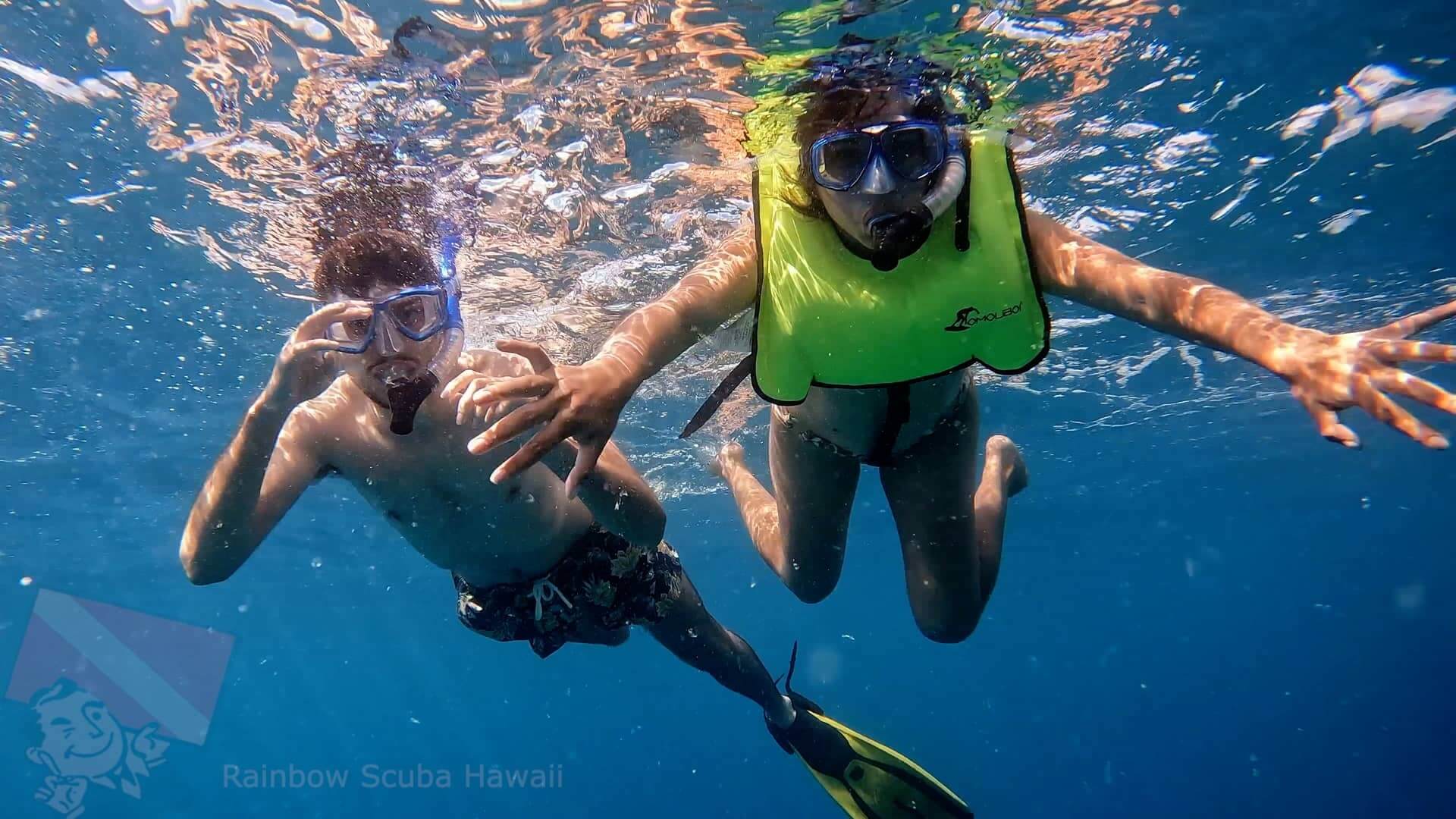 Rainbow Scuba Hawaii also provides snorkeling tours for individuals who would like not go too deep under the water. The tours transport people to locations where they can swim with sea turtles and other aquatic species.
If not than try our Discover Hawaii scuba diving adventure for first time scuba divers and bring your friends and family!
We provide Snorkels, Masks & fins for your snorkeling tour in Honolulu, Hawaii.
check our Hawaii scuba diving prices page for the current cost of our Hawaii snorkeling tours in Honolulu.