Nautilus Reef, Hawaii Scuba Diving Site
808-224-7857
Honolulu

,

Hawaii
Hawaii Scuba Diving, Nautilus Reef Dive Site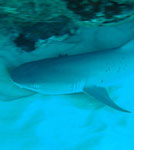 This reef is a great dive site with several resident white-tip reef sharks. While scuba diving You can expect to see several species of moray eels, puffer fish, butterfly fish and Hawaiian green sea turtles.
Also one of the best Hawaii scuba diving sites for finding Hawaii octopus about the reef. Maximum depth on this dive site is about 30 feet.
Hawaii Scuba Diving Video, Nautilus Reef Dive Site
Video of Nautisul reef dive site location.