First time scuba diving Honolulu, Beginners scuba
808-224-7857
Honolulu, Hawaii
Beginner Scuba Diving In Honolulu

First Time Scuba Dive tour in Honolulu, Hawaii.
Beginner dive boat charter for First time scuba diving in Honolulu. No prior scuba experience required to safely try scuba diving in Honolulu. Our scuba diver lessons will safely guide you on a dive to a depth of up to 40 feet underwater. The Scuba scuba turtle tour includes Two Honolulu scuba dive sites for approximately 30-50 minutes on average for each dive.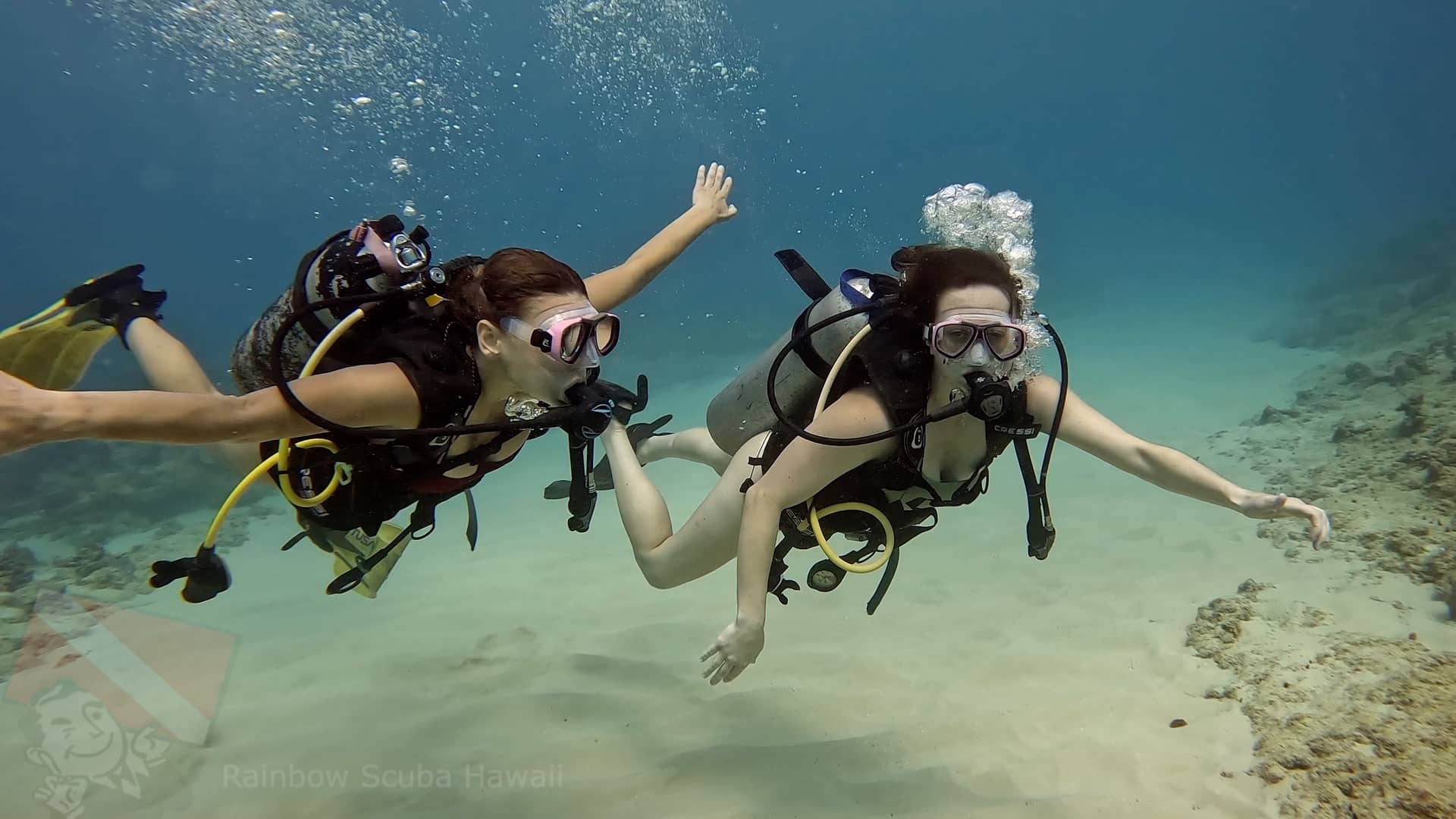 The first time scuba diving participants often encounter a varity of marine life such as Hawaiian green sea turtles, white tip reef sharks and schools of tropical fish. An amazingly fun scuba dive tour in Honolulu suited for the entire family on vacation.

Importamt you must check:
To ensure eligibility for scuba diving please review:
And also very important
prior to making a reservation. Waiting 18 hours after diving is required before flying.
First Time Scuba Diving Honolulu Hawaii
If your ready to experience scuba diving for the first time, book your dive tour online now and reserve today! An easy fun and safe dive tour for the whole family while scuba diving in Honolulu with Rainbow Scuba Hawaii.
First Time SCUBA Only $150.00
You owe it to yourself to try scuba diving while on your Hawaii vacation! Let us guide you on your initial introduction to scuba diving in Honolulu. No experience is required to try diving for the First Time SCUBA in Honolulu. Go scuba dive with Hawaiian green sea turtles and moray eels. We strive to ensure that our scuba divers will experience the best First time scuba diving tour in Honolulu, Hawaii!