Corsair Airplane Wreck Oahu, Hawaii

808-224-7857
Honolulu, Hawaii

WWII Airplane Wreck Corsair Oahu, Hawaii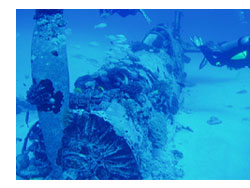 Corsair Airplane wreck:
The only wreck that was not intentionally sunk as an artificial reef, the corsair airplane was ditched in 1945 by its pilot during WWII as it ran out of fuel.
The corsair aircraft is in remarkable condition and even has an intact glass face on one of the cockpit gauges. The plane sits in 107 feet of water and is the only Hawaii scuba diving site where we have seen hundreds of the elusive garden eels.
Hawaii scuba diving wrecks Corsair Airplane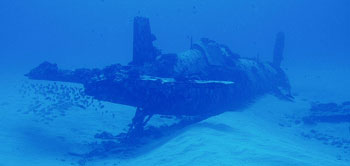 Corsair Airplane Wreck Oahu, Hawaii