First Time Beginner SCUBA Diving in Honolulu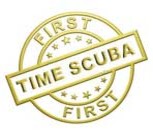 First time scuba diving Hawaii
Have you always wanted to try Honolulu scuba diving? Experience the Discover Scuba dive tour in Hawaii! No prior experience is required to go scuba diving in Honolulu today! Our introductory scuba lessons will enable you to enjoy diving safely to a depth of 40 feet.
Our scuba instructors will guide you on two dive sites for approximately 30-50 minutes on average. Try our Hawaii Scuba Diving Tour for only $100.00